Moscow Apartment
Interior Design: Mark Berryman
Furniture: Mark Berryman & William Garvey
A huge project, entered through a 280 kg steel door veneered to look perfectly normal and opening into a series of amazing spaces. Pieces of Hollywood fantasy rubbing shoulders with complex electronics.
We had a complete set of design intent drawings from Mark Berryman and were able to survey a completed site – perfect circumstances for high level bespoke work.
It is always a bit nerve-wracking surveying in one country and making in another, to say nothing of the difficulties of transporting and installing the work safely. But we stuck to our tried, tested and meticulous methods for survey and drawing, made everything with incredible accuracy, packed it all with our usual care and hey presto the three month fit was a triumph.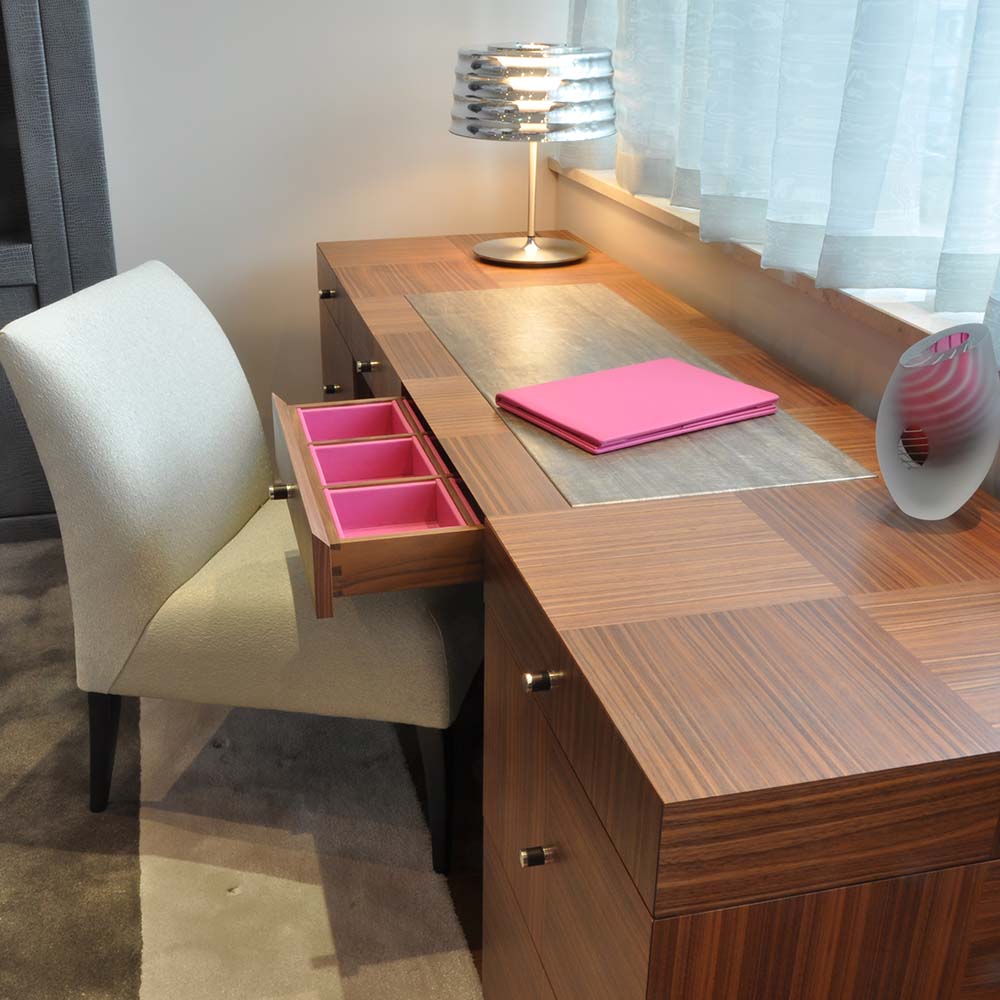 It was a pleasure to find a professional team who was able to take the stress out of working in a foreign country and with new demanding clients. What a fantastic team you have and it's refreshing to see people who go out of their way to try to accommodate a designer's requests, I know we can be demanding creatures at times! Mark Berryman - Director Mark Berryman Design
It was a pleasure to find a professional team who was able to take the stress out of working in a foreign country and with new demanding clients. What a fantastic team you have and it's refreshing to see people who go out of their way to try to accommodate a designer's requests, I know we can be demanding creatures at times! Mark Berryman - Director Mark Berryman Design