An experienced cabinet maker knows how a piece of timber will behave. A well dried, radially sawn panel will stay steady over the years even if quite unsupported. While another piece, with the moisture ripped out of it in the kiln and perhaps containing compression timber from a nearby limb, will clamp on your sawblade like vice as you saw it, and end up uselessly twisted.
It's our job to turn this understanding to practical effect. Again and again we come back to the wonderful stability and torsional rigidity of radially cut timber. The louvres in the articulated screen above for Gumuchdjian Architects are a case in point. They are of oak, 1.2 metres long x 130 mm wide x 12mm thick, tapering to 6mm at the edges. They were selected from a single log, dried and machined with care and attention and remain unfailingly straight and true. They turn smoothly in their housings and the screen works well.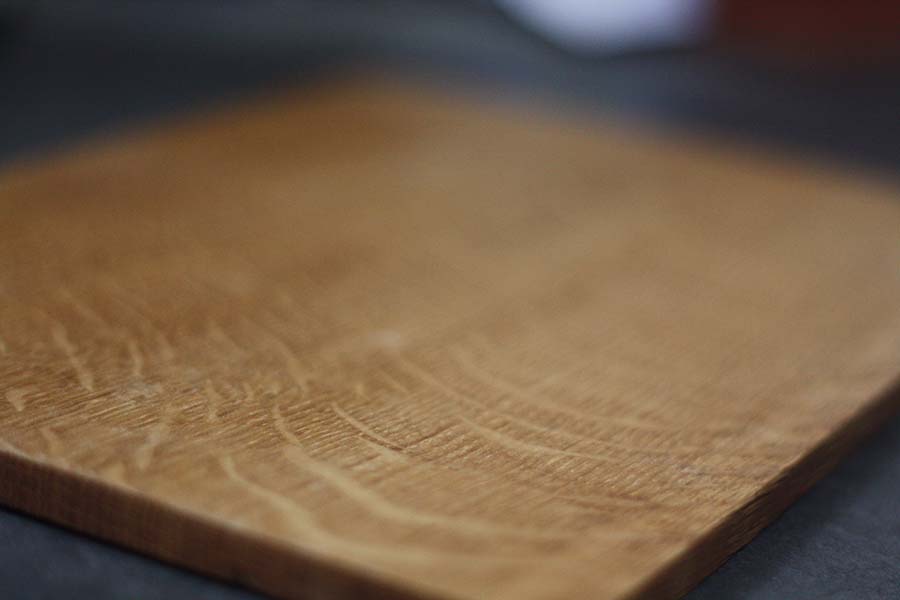 Or take the little oak panel lying on the stone floor. I made it 45 years ago for my wife as the timber ground for a painting, and it lay forgotten in the back of a cupboard ever since. It has clearly been wet several times and suffered the odd dent, but even though only 10MM thick it has remained perfectly flat. No warp, no cup. Boards as thin as this usually wander all over the place, but this is the proverbial pancake. It is as good as the day it was made.